Standards
Triple A standards are designed to combine strength and durability with light weight and portability. All posts are drilled every 3" and the tops are bevelled. Standards are priced individually.
5' ECONOMY VERTICAL STANDARD (EVS-5 )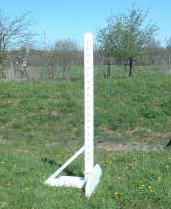 Our uniquely designed economy standard eliminates any part of the standard from protruding into the jump for easier placement of fillers. The sloped support design gives this standard the sturdy base all vertical standards require while remaining light and portable.
Height - 5'
Weight - 27 lbs., 12.25 kg.
Unpainted $60.00*
Painted $80.00*
ALUMINUM VERTICAL STANDARD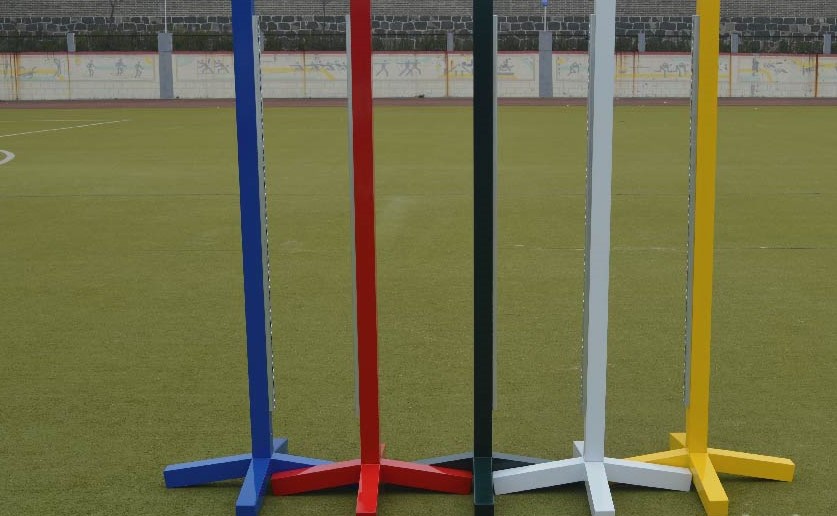 Lightweight, durable with Powder Coat finish these vertical standards are ideal for training and for the backs of oxers! Keyhole track system is attached.
White only
$130.00 each*
5' ECONOMY WING STANDARD (EWS-5 )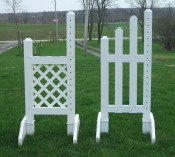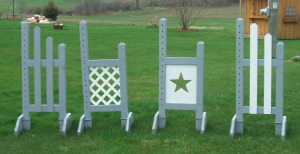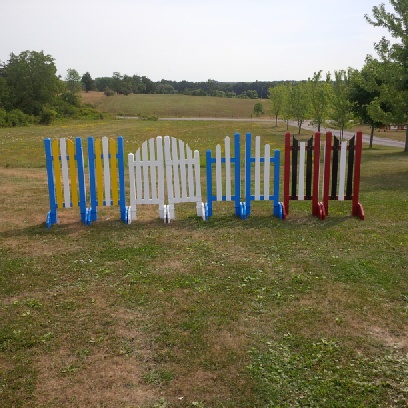 This standard gives you the size and stability of a full size wing standard at a fraction of the cost. The 2' wide base offers excellent support and will give your course a substantial, professional appearance.
Height - 5'
Width - 2'
Weight - 46 lbs., 20.9 kg.
Unpainted $100.00 each ($200/pair)*
Painted $150.00 each ($300/pair)*
6' DELUXE WING STANDARD (DWS-6 )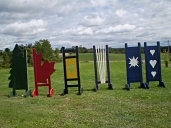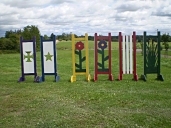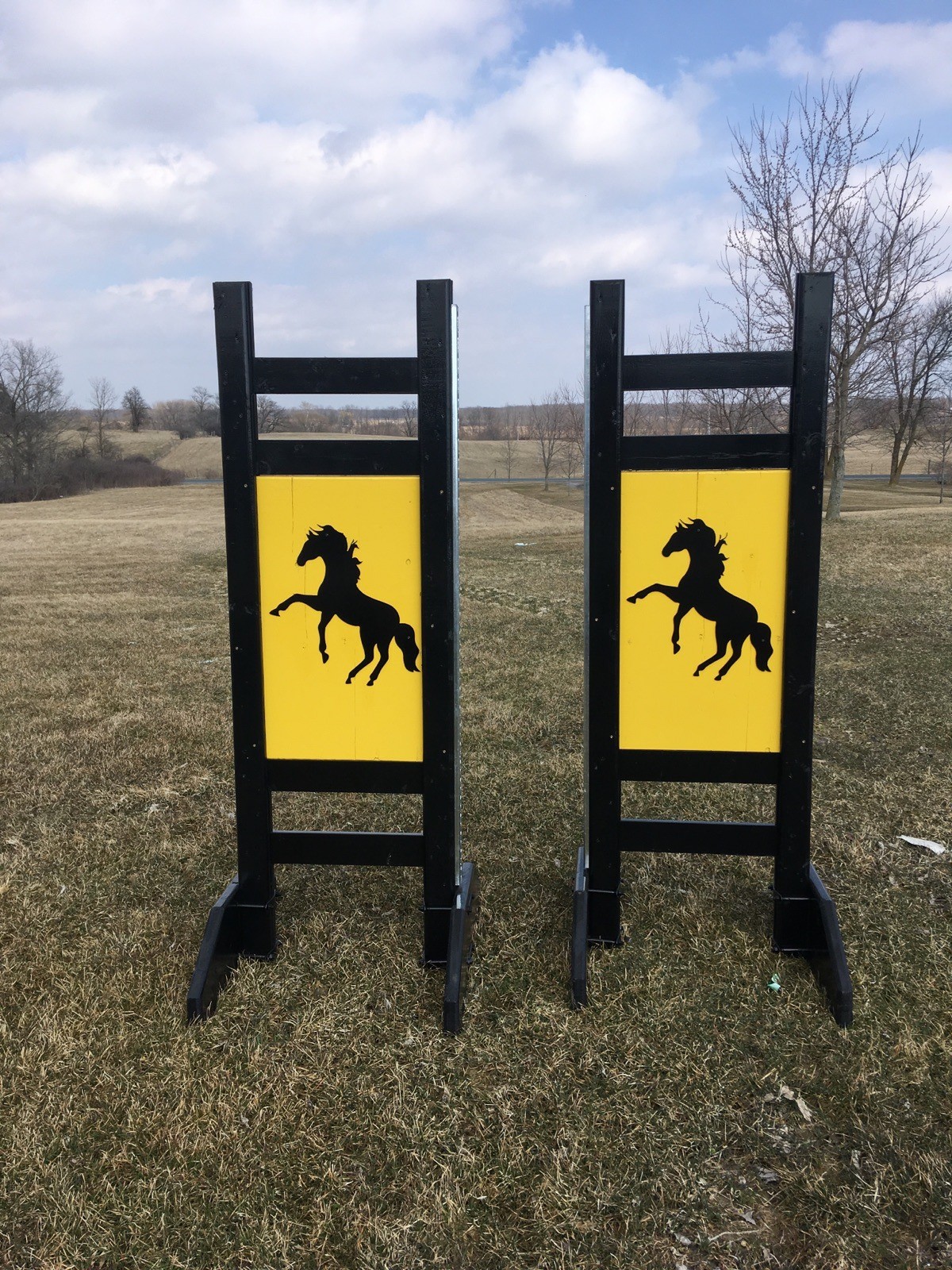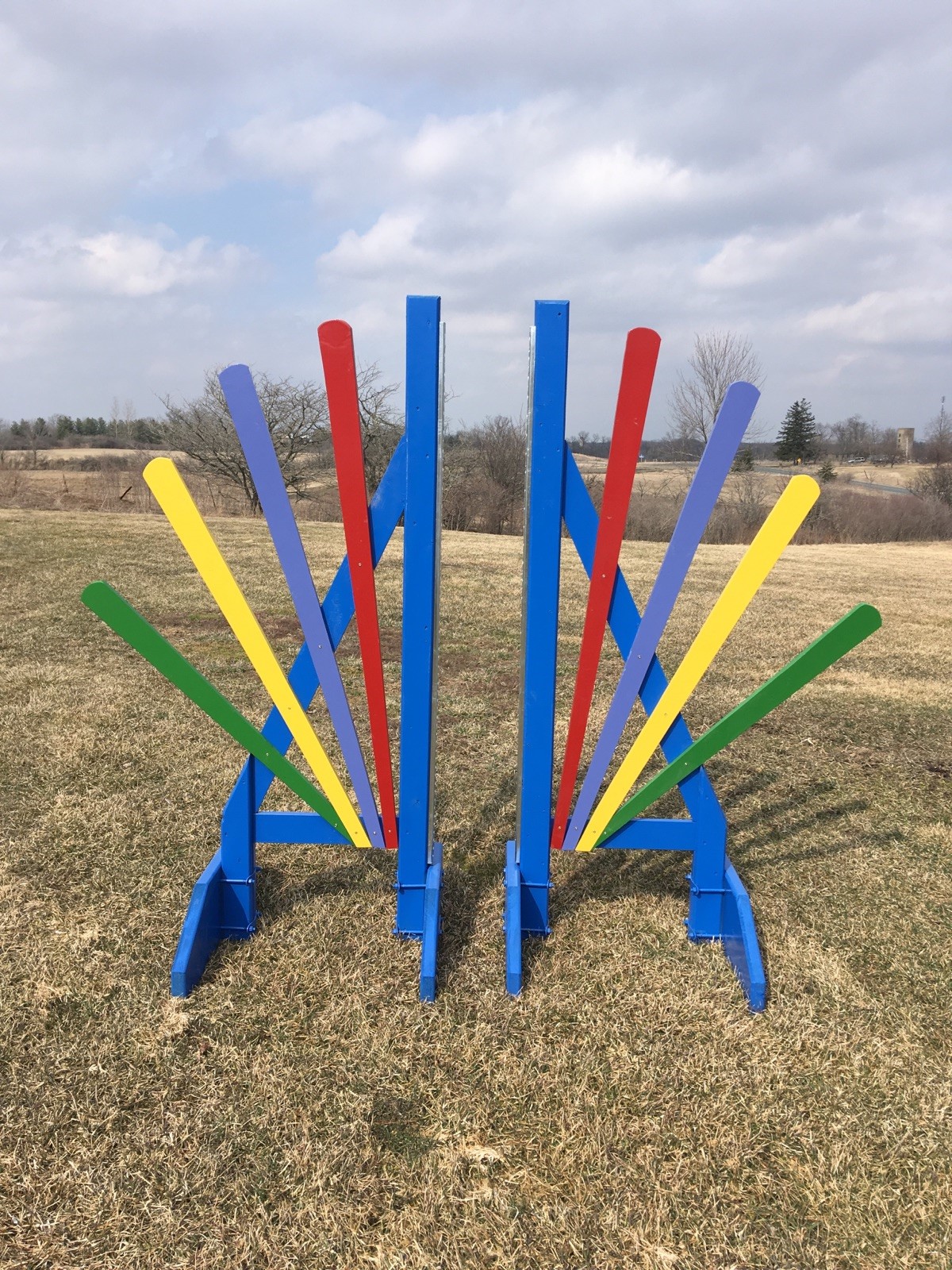 The laminated construction of the Deluxe wing Standard provides light weight, superior strength and warp resistance. This is our most popular design and has virtually become a "standard" in the industry.
Colour - A white frame with many picket colours to choose from: yellow,red, blue, black, green, grey or choose a natural looking golden oak stain.
Height - 6'
Width - 2'
Weight - 40 lbs., 18.1 kg.
Unpainted $175.00 each ($350.00/pair)*
Painted $225.00 each ($450/pair)*
6' ALUMINUM WINGS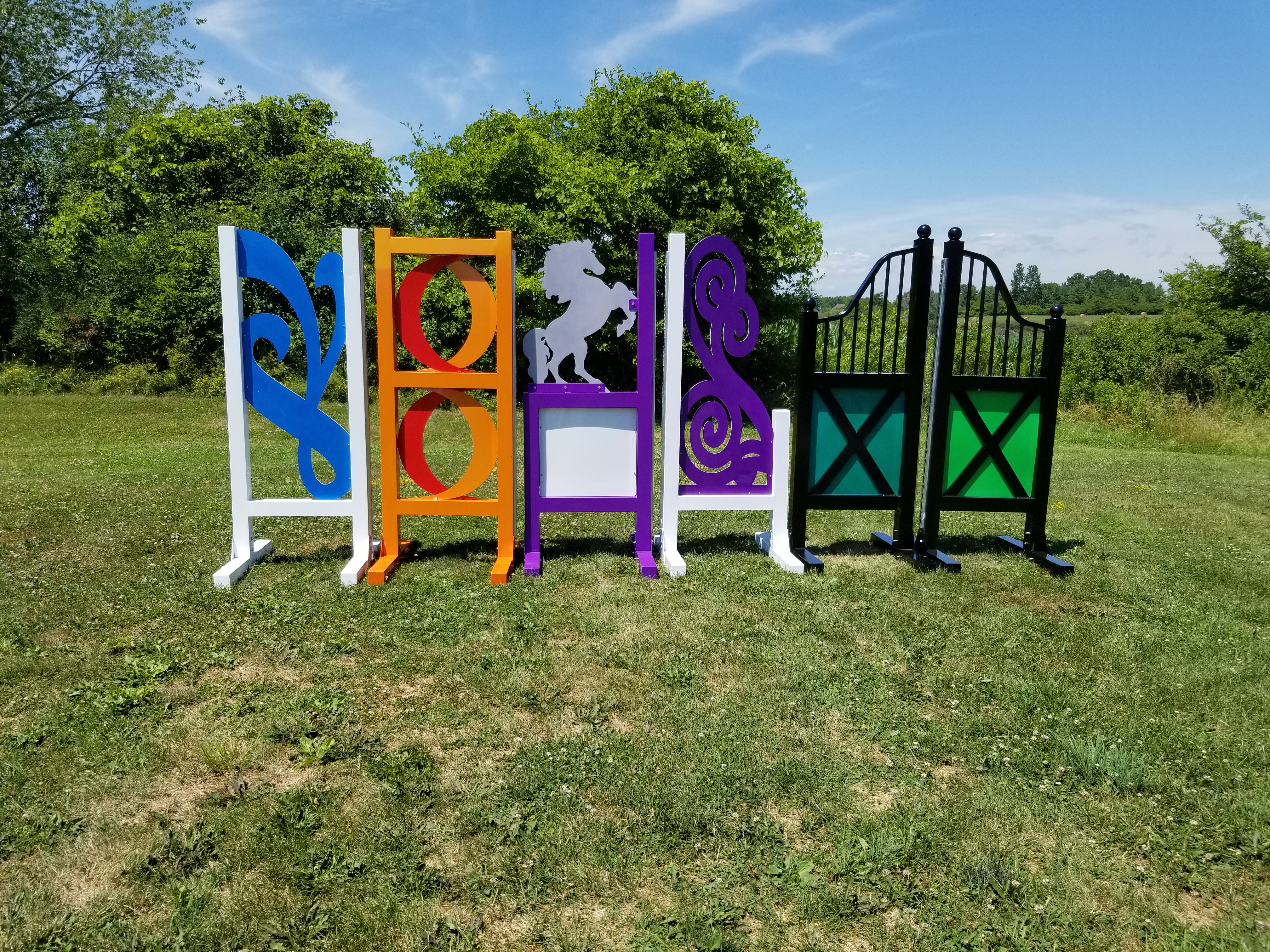 Lightweight and low maintenance, these Powder Coated Durable Wings add a professional look to your course.
Price $300.00 each ($600.00/pair)*
*Please note prices subject to change without notice